Professional Musician
Based in Charlottesville, Virginia. Will travel.
Instruments:
Piano
Organ
Accordion
Guitar
Banjo
Mando
Bouzouki
Musical Styles:
Folk
Rock
Gospel
Jazz
Blues
Cajun
Pop
Classical
World
Performing With:
The Robert Randolph Family Band
Sean Keane
Buckwheat Zydeco
Ellis Paul
The Hackensaw Boys
Dom Flemons
Sharon Shannon
Bonnie 'Prince' Billy
The Getty Family Band
Paulien
Recent Venues:
The Kennedy Center
The Grand Ol' Opry
Blues Alley
Cirque du Soleil
The Irish Embassy (D.C.)
and Your Next Event!!
Upcoming Live Local Public Performances:

☞ Click here to see the calendar.
At the Millennium Stage:
View Kennedy Center's Millennium Stage performance of me performing with the Olivarez Trio.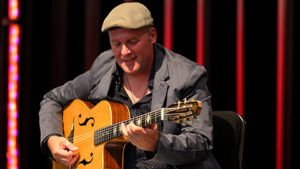 Examples of My Work: